Flooring Ideas: Coastal Sophistication
The calming colors and textures of coastal living have inspired a flooring collection of carpets and tiles assembled by the team at Floor Source. Manager Tricia Falmer has captured the spirit of the seaside with weathered wood grain tile in sun-bleached shades of gray and soft whites reminiscent of pearlized shells. Glass tiles sparkle in watery blues and sage.
Ironically, innovation and technology make these seemingly natural products easy to incorporate into our interiors, resistant to traffic, and in some cases, resistant to weather. In addition to unique porcelain and glass tiles, Tricia introduced us to a selection of indoor/outdoor rugs from Stanton featuring their unique Royaltron™ fibers.
Indoor/Outdoor Flooring | Royaltron™ at a Glance
While these designs are appropriate for outdoor use, their resistance to stains and wear make them ideal alternatives for high-traffic areas indoors—and perfect for families with children and pets. The non-toxic, anti-static polypropylene fibers used in these indoor/outdoor carpets will not absorb moisture, promising easy clean up, and the solution-dyed process produces fibers designed to resist fading.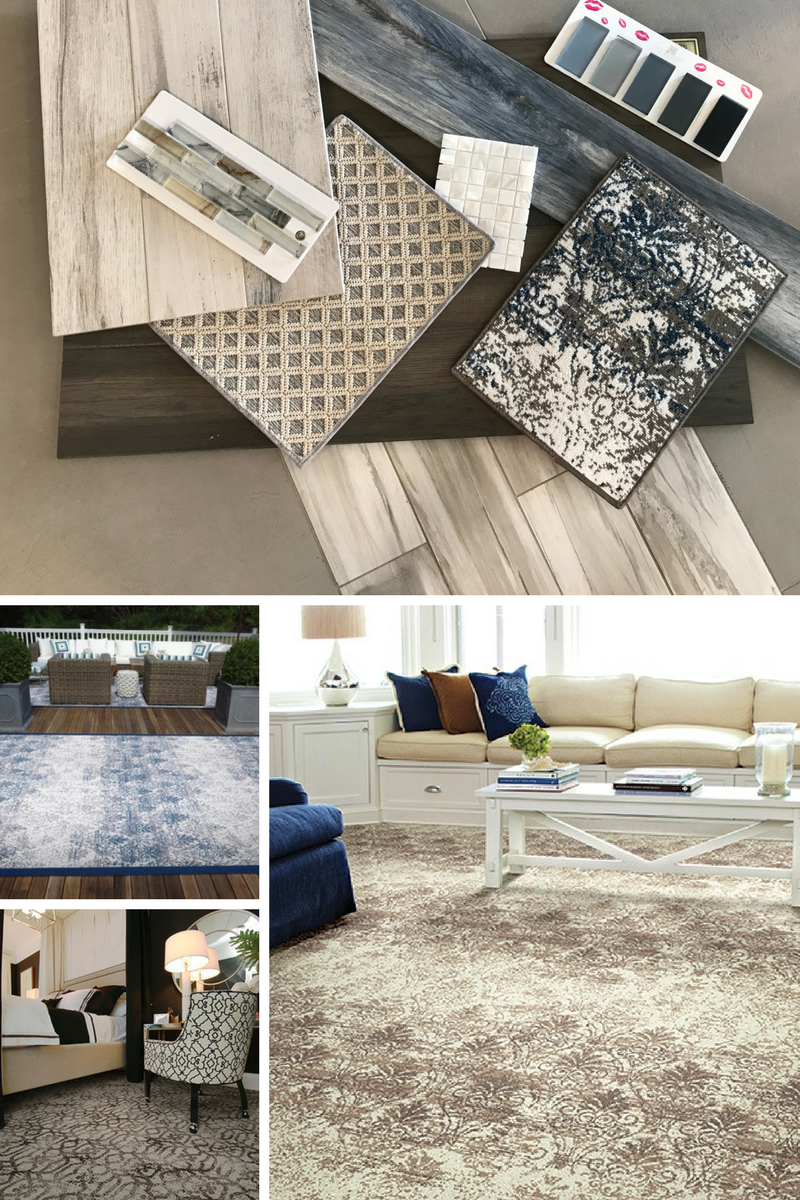 To learn more about Stanton indoor/outdoor carpets or any of the tile pictured, stop by Floor Source Monday through Friday or call 314-447-1972.