Induction Range | A Test Drive
If you're toying with the idea of an induction range, read on. The pros at AUTCOhome sum up their affection for induction in a few words: speed, precision and power.
As a result of delving deeper into the details, and after a live demo of a Wolf induction cooktop at AUTCOhome, we're sold. With a personal inclination for gas, we were skeptics, but inherently impatient, we found the instantaneous temperature control irresistible.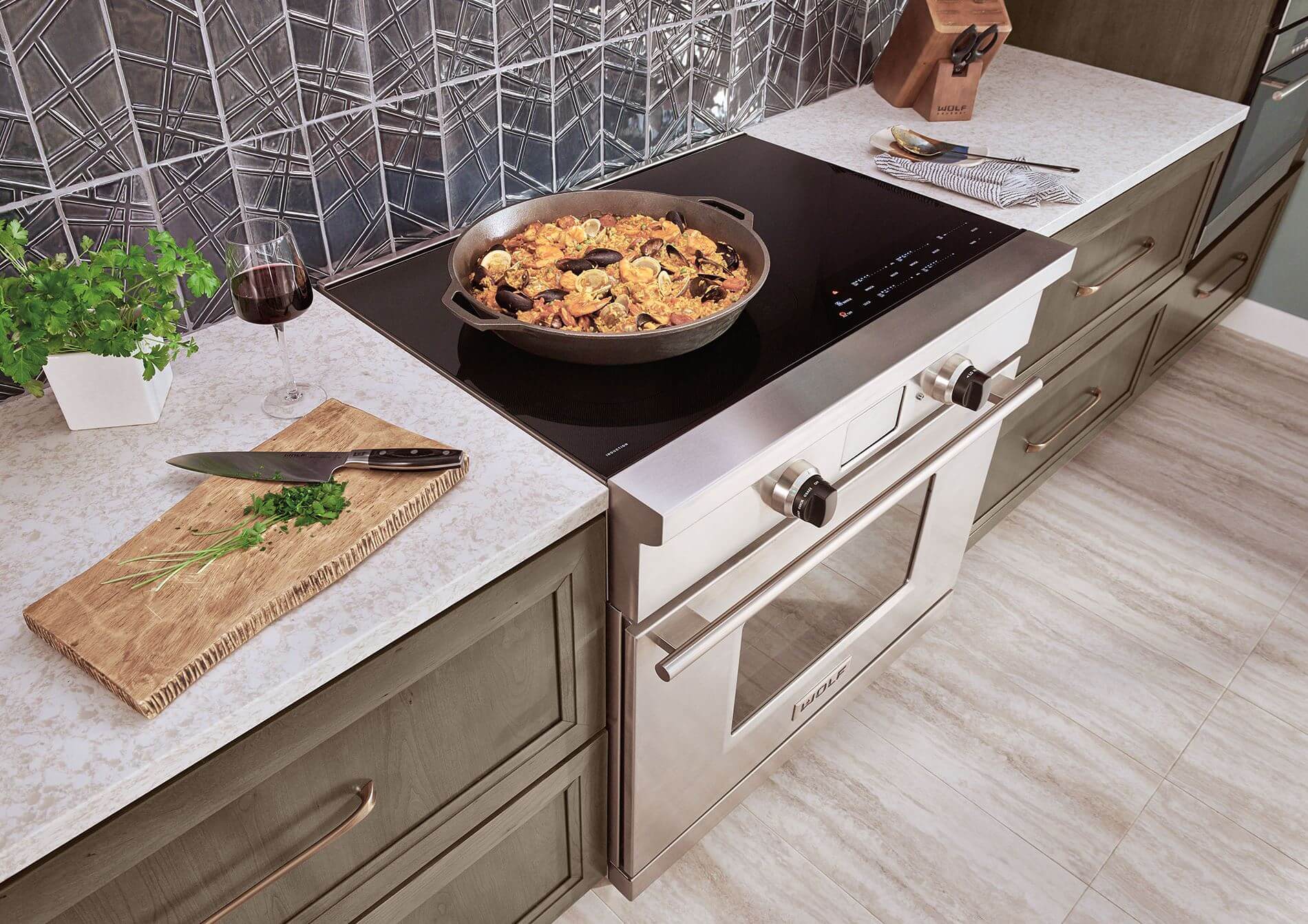 Powerful Heat, Rapid Response
We tested the Wolf induction cooktop and just as they claim, it can take you from a lightning fast boil to a low and slow simmer in an instant. Induction is faster than both gas and electric.
Cooler Cooktop
Anyone familiar with a flat electric cooktop knows the perils of an overflowing pot; its contents immediately dry and stick to the surface. Only after waiting for the surface too cool can you get out your cleaner and sponge and get to work. With and induction range, the cooktop's surface remains cool to the touch, only heating your magnetic pot or pan. This results in quicker cleanup while keeping the surface safe to touch.
Streamlined Design
Many homeowers are drawn to the flat, streamlined design of induction, preferring its sleek, wipeable surface over gas grates that can require soaking and scrubbing.
Induction Range + Dual Convection Oven
The Wolf Induction Range is available in 30- and 36-inch models. It houses a dual convection oven, eliminating irksome inconsitencies—hot and cool spots. The oven contains four heating elements and two fans that circulate air, promising consistent baking, roasting and broiling.
Experience induction firsthand. Stop in AUTCOhome Monday through Friday (8 – 4:30), Saturday (9 – 1) or call 314.373.2000 to request an appointment.